Sagardoy Firm
Sagardoy Abogados is one of the main Law Firms specialized in Labor Law, Social Benefits, Pensions and Social Security in Spain.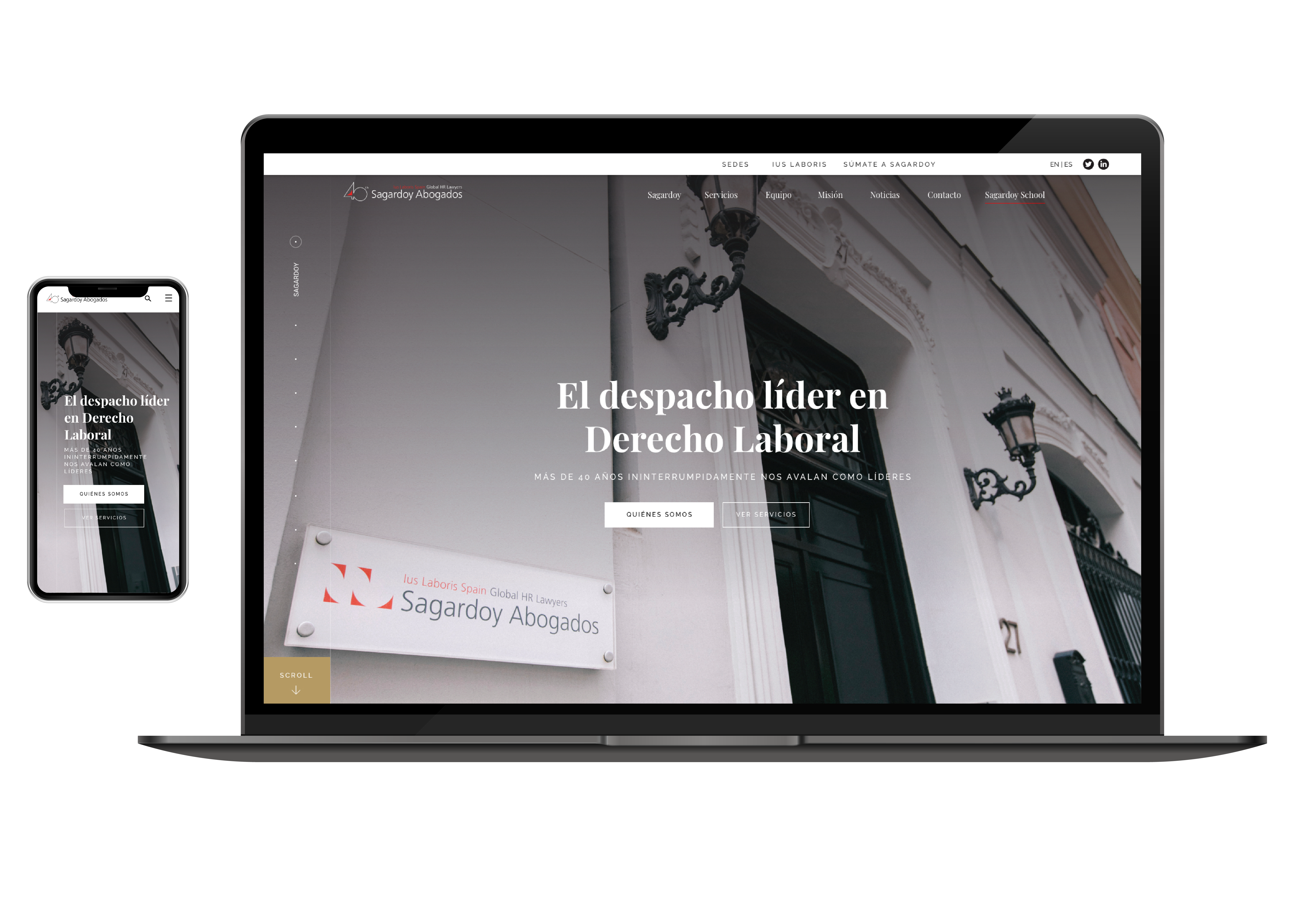 Redesign of the Sagardoy Abogados website, renewing its corporate line, following the line of IUS Laboris of which Sagardoy is part of. Ius Laboris is the leading legal service provider in employment, immigration and pensions law across the world.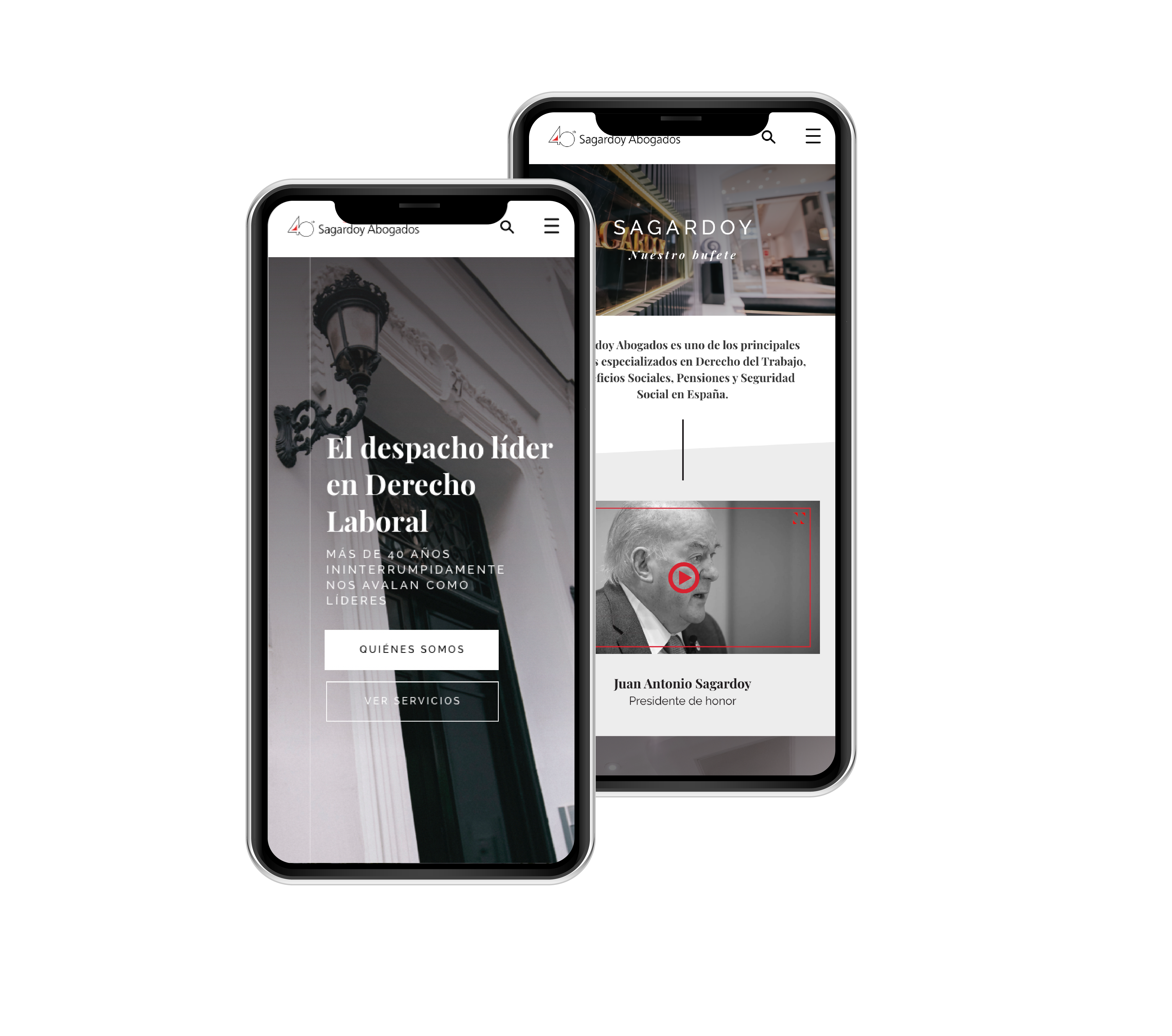 Mobile version
In all the designs that I make, I propose a mobile version adapted so that its usability is perfect for the user. At Sagardoy Firm, each of its screens was defined in a mobile version, following the same design patterns.